Digital Transformation & Emerging Technology Expert
Matterport UK, Europe 3D VR Tours
• Digital Transformation Strategy
• 3D Virtual Reality Tours (Matterport Pro)
• Ecommerce & Digital Performance Marketing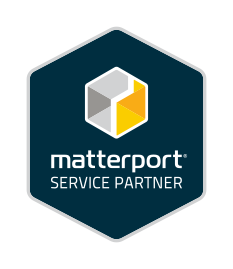 With over 18 years' experience I have advised, led and implemented award-winning digital work for companies such as Disney, ESPN, Google and Microsoft. Having operated agency and client-side I think creatively, strategically and demonstrate strong project management skills to deliver results. Highly analytical, with strong experience in 3D Virtual Reality and integrated growth marketing strategies.
14 industry awards since 2003 for demonstrating integrated marketing effectiveness on behalf of clients including, education, property, entertainment, luxury and hospitality sectors.
3D Virtual Reality

90%

Digital Transformation

90%

Reputation Management

75%

Digital Analytics/Segmentation

72%

Data Governance & Compliance

65%

Change Management

70%

Keynote Speaking

75%

Customer Experience

70%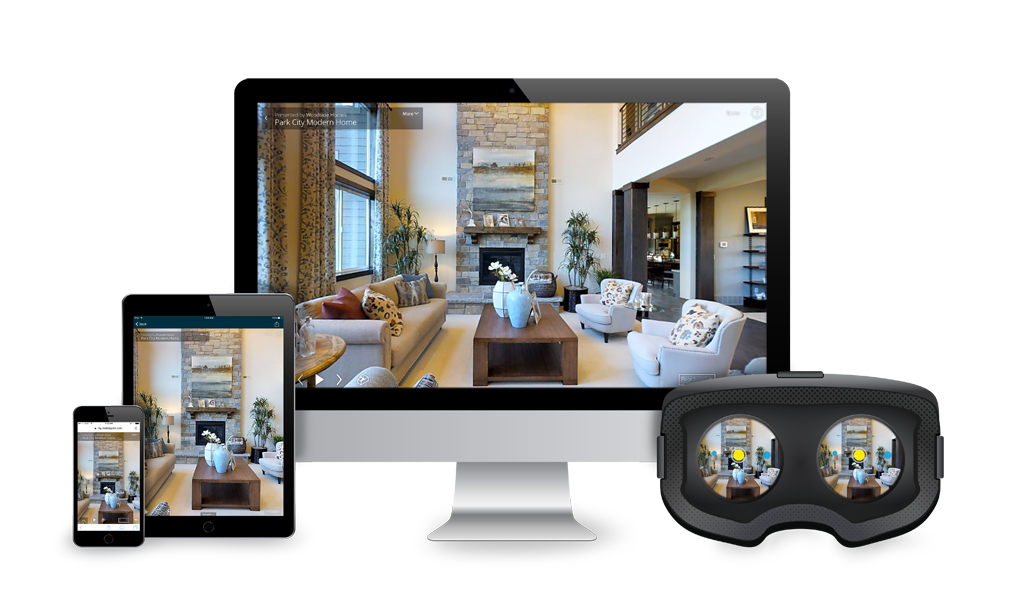 Executive Director – OMD Int, Omnicom (Client: Disney)
To lead a centralised media marketing team responsible for origination, curation and delivery of integrated marketing communication strategy for Disney releases across 22 markets within EMEA.
Fastest film to reach £100 million – 20 days. This broke Skyfall's former ascend record of 66 days.
OMD/Disney | Oct 2014 – date
Digital Strategy Director- Google (Analytics and Insights)
Responsible for auditing client websites and digital infrastructure to deliver fast, mobile responsive digital experiences which kept up with Google algorithms and SEO best practice.
Google| Feb 2013 – Oct 2014
adam&eve DDB - Managing Partner
DDB is highly ranked global advertising helping brands solve business problems and drive growth with strategic, creative and technology ideas.
adam&eve DDB (Omnicom) | Jan 2010 – Feb 2013
Client Services Director - Blast Radius (WPP)
Blast Radius is a global agency that takes a strategic approach to tackling the complex issues of growing brand and revenue in a digitally connected world. Responsible for the launch of Blast Radius and client development in UK
Established most successful social media brand status for 'Starbucks' as referenced by Facebook and Forrester Research. Built fan base from 200,000 to 7M across North America and Europe.
Blast Radius (WPP) | Jan 2007 – Jan 2010
Ericsson
Rescue flagship Event/App development
Challenge
: Ericsson had been grossly mismanaged by their incumbent digital agency in promising delivery of a digital Event platform for their flagship trade event, Mobile World Congress. The challenge was to rescue the project and deliver a comprehensive event experience for app, desktop and tablet experience, restore client confidence all within a 6 week timeframe.
Solution: Re-write the event strategy to focus on pre/during/post event attendees. Rescope deliverables. Source a tight team experts and remove current management team from intervention.
Results: Event app delivered on time and provided realtime event data from the trade event. Over 4,500 sales and 11,000 meeting generations activated digitally.  

Disney 'Star Wars Rebels'
Targeted Communication Strategy (Entertainment)
Challenge
: The Star Wars brand had suffered some low engagement levels following the less than successful release of episodes I, 2 and 3. Kids were engaging less and less with the franchise and popularity levels of novelty value when compared with rival kids' franchises was evermore challenging. Star Wars Rebels was aiming to re-engage this audience.
Solution: In order to introduce the new generation of Star Wars fans to the new chapter of the real Star Wars saga they need to go on their own Star Wars adventure. Join the rebellion – be part of the resistance and discover the force Augmented Reality blippar activation, upload light sabre skills, win lego breaks, master the force (game), find codes to get free Disney Infinity characters.
Results: Ranked 1st popular across UK Viewed by over 10 million kids
Harrods
Digital Transformation (Retail)
Challenge
: Harrods required a deeper and more connected understanding of their consumers. It required a stronger in-house digital marketing dept.
Solution: A 5 tier approach was introduced and endorsed at C-Suite level. It included 1) Leadership, 2) Customer experience, 3) Employee and Supplier Engagement, 4) Increased Competition, 5) Talent
Results: Harrods met the manifold challenges posed by digital transformation, individuals and organizations and had the confidence and commitment to make digital integration a strategic imperative. Harrods grew turnover by 10pc to £843m in the year to February 1, 2014, with pre-tax profits up 24pc to £115m. The growth in sales and profits led to Harrods paying out a dividend of £117.6m, almost double the £68.6m paid out last year.
British Telecom
Re-Launch BT Broadband (Technology)
Challenge
: Launch the first ever BT Homehub broadband service in a fragmented marketplace cluttered by cheaper providers such as TalkTalk and Virgin. Stem the fall in BT broadband marketplace share which was at an all-time low of 34%.
Solution: Promote, security, speed and seamless wireless connectivity as key pillars of the service. Use everyday people at home, work and on the move – 'Broadband for Everyone, Everywhere'. Prove it is the most reliable.
Results: Switchers who had left BT returned in their droves. Broadband marketplace domination increased to 44% with 6 months of sustained media messaging.
BP
Social Media/Reputation Management
Challenge
: In the BP Oil Spill, of 2010, more than 200 million gallons of crude oil was pumped into the Gulf of Mexico for a total of 87 days, making it the biggest oil spill in U.S. history. In 2010 BP was responsible for the largest oil spill in US history, almost 200 million gallons. We needed to save tourism. The marketing response was geared toward providing a picture of what was really going on and the impact on the state's beaches versus the public's perception. Save tourism in the area.
Solution: I put together a team which led the reputation management and social media response for BP. We developed a social media PR response for Florida Tourist Board to boost tourism following the BP oil crisis. We encouraged live reporting using mobile media to report the true effects of the oil crisis revealing that much of the Florida coastline was untouched. The marketing response was geared toward providing a picture of what was really going on and the impact on the state's beaches versus the public's perception. By mining data of holiday destinations, shopper trends, newsfeeds and weather patterns we produced a live response to sustain the tourism trade to Florida.
Results: The steep decline in tourism was stemmed as realtime images were gathered, posted and shared. Tourism revenues leveled with that of 2009, 1 year before. www.visitflorida.com remains live today as the most visited tourism destination site to attract tourism.
Google
Social Listening/Analytics
Challenge: Google was receiving mixed press about their approach on data governance and EU compliancy. The challenge was to provide an informed, realtime report of brand perception across EMEA.
Solution: Led Google's deployment of their digital Newsdesk to analyse, learn and report live, blogosphere social media opinion surrounding their controversial privacy policy case in the EU. This informed brand studies to improve Google's consumer opinion on the topic of 'brand trust'
Results: Google use the newsdesk to capture consumer opinion, learn about the impact of their policies and inform their CSR policy.
Disney 'Big Hero 6'
Communication Strategy (Entertainment)
Challenge
: Walt Disney Animation Studios needed a new connection with young boys following the worldwide success of Frozen, which resonated more with girls. Big Hero 6 was introducing brand new characters and a futuristic storyline. It had to deliver box office success to become a much-loved hit amongst this audience.
Affinity for characters is the main entry points for kids into a franchise or new IP. We needed to focus communications around building a friendship with the central character Baymax.
Solution: Use the process of "making friends" as the communications framework – from meeting, to getting to know, to playing with Baymax.
Lots of bespoke, personalised & responsive creative & media executions, to help make Baymax feel relevant & build one to one relationships
Results: $652m worldwide box office No 1 film in opening markers, surpassing Kingsmen & Interstellar (opening at same time)
Testimonial 1
"Angus provided strong vision and action-oriented approach on all the Disney comms/media plans that he was tasked with. He provided originality, challenged our thinking and became a key part of our internal team"
David Walton (Director, Franchise Management EMEA – Princess & Frozen at The Walt Disney Company)
Testimonial 2
"I cannot express how pleased we are with the level of professionalism and results – but also the service and intelligence to assist with making the best choices for the adoption of digital across Harrods. Angus has truly exceeded all expectations."
Chiara Varese – (Director of CRM and Personal Shopping Services, Harrods).